Water Softener Supply Softener Water for Household
Water softener is called as ion exchange water softeners. Its principle is using sodium cation exchange resin to remove calcium and magnesium ions in water and reduce raw water hardness in order to soften hard water and avoid carbonates fouling in the pipeline, container and boiler etc
Working principle:Mainly to release Na-ion by resin, adsorb Ca and Mg ion in water, in order to lower hardness in water, and make regeneration recovery after resin is saturated and invalid
Na2-R(Resin)+Ca2+ = CaR+2Na+
Na2-R(Resin)+Mg2+ = MgR+2Na+
System operation as following:Operation→Regeneration backwashing, absorb salt, replacement, conventional washing →operation.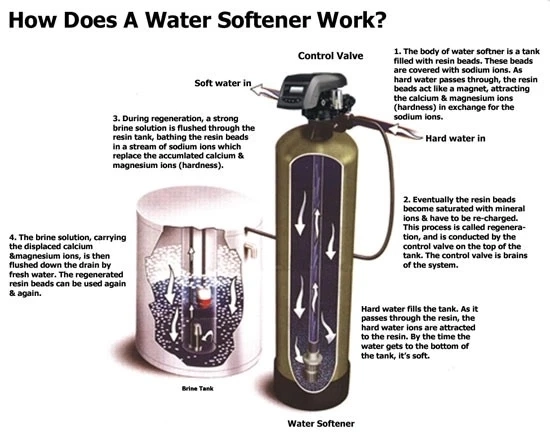 How does water softener work?
Water Softening Process
Hard water enters the water softener system. As it passes through the resin inside the tank, the hard water minerals are attached to the resin and the water is softened to service the home.
Regeneration Process
When the resin becomes saturated with hard water minerals, the water softener system goes automatically into regeneration. This is the process that frees the resin of hard water minerals, making it ready to soften the water again.
Brine water is drawn into the tank and rinses the hard water minerals off the resin and down the drain. Once the resin is free of hard water minerals, soft water rinses the remaining brine water out of the system leaving the system ready for service.
Regeneration Process
A water softener system assures that there is always soft water available. The water softener system automatically switches the flow to the fresh second tank while the tanks is regenerating. Thus, the system always delivers soft water without interruption.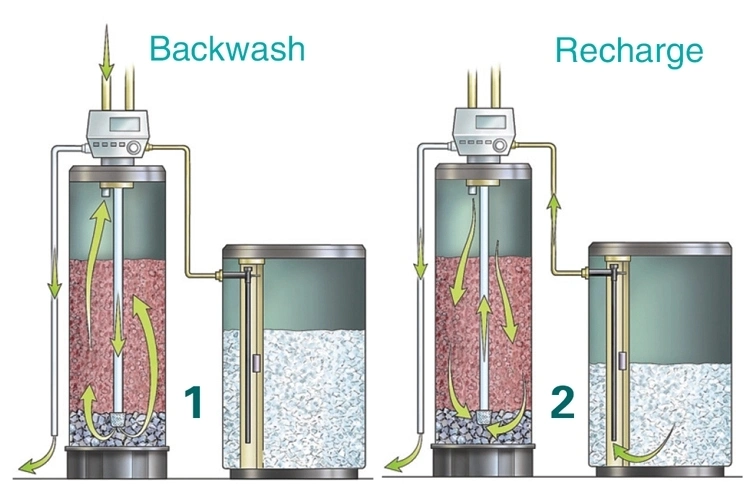 Features:
Food-grade device, Remove hardness of water
NO chemical regeneration
No hazardous waste discharge , be good for protecting environmental
Continuous operation , simple operation
Easy installation , maintenance and maintenance
Water softener Application:
Mainly used to boiler, thermal power station, chemical industry,light industry, spinning,medicine,biology,electron,atomic energy and process of pure water treatment, water softening in industry production, preparation of deionized water, and more use to decolor and purification of food and medicine, recycling of precious metal and chemical material, and treatment of waste water etc.