Household Cabinet Water Softener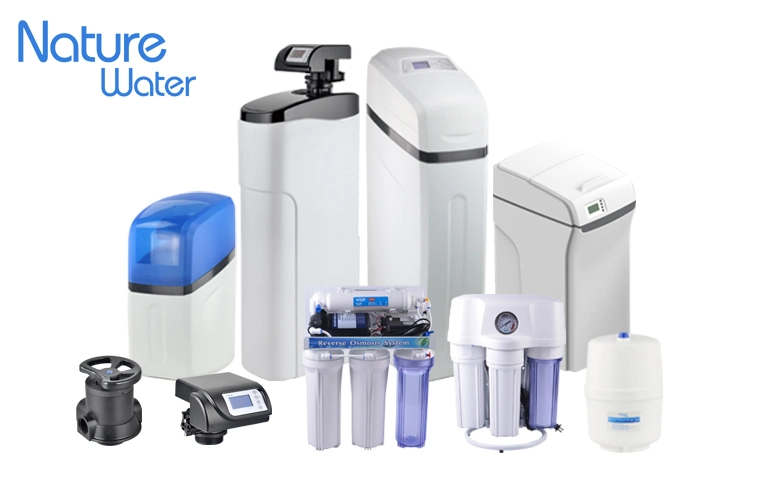 Specifications
Mode

l

SOFT-C1

Description

Automatic water softener system

Regeneratio

n

Type

Down-flow regeneration

Regeneratio

n

mod

e

Intelligent Meter Delay

Display

LCD/LED

Inle

t

&

Outle

t

1/2",3/4",1"

Resin Tank

0713

Drai

n

1/2"

Bas

e

2-1/2"

Rise

r

Pip

e

1.05"OD

W

ate

r

Capacit

y

<=500L /h

W

orkin

g

Pressur

e

0.1-0.6 MPa

W

orkin

g

T

emperatur

e

5-50 degrees Celsius

W

orkin

g

Positio

n

Service->Back wash->Brine and slow rinse->Fast rinse->Refill->Service

Package size

53*38.5*89CM

Container Capacity




20GP/40HQ

160SETS/385SETS
Why need a water softener ??
With increasing use of ground-well water and water level going down day by day,
the concentration of dissolved Magnesium and Calcium in water is increasing rapidly.
As a result the water is getting hard. Use of hard water leads to following problems:
Dry and itchy skin after bathing
Scaling and corrosion on expensive bathroom fittings
Reduced lather leading to high soap consumption

Stiff, rough and dirty clothes after washing
ticky hair after washing and hair loss as well
Chalky white spots on utensils and cutlery
The problems can be solved by installing a water softener
Why need our water softener??
Fully automatic, microprocessor
-
controlled operation as opposed
to tedious & time consuming manual regeneration process
Automatic regeneration on a preset time or Volume
Self-operation without assistance of a technician
Conversion of hard water into soft water by exchange of hard salts
of Calcium and Magnesium ions with Sodium using the table salt
LCD panel to easily set the regeneration time or volume as per
your convenience
High capacity operation to facilitate regeneration number of times
Space saving design
-
tank housing with brine tank
Maintenance free long life valve