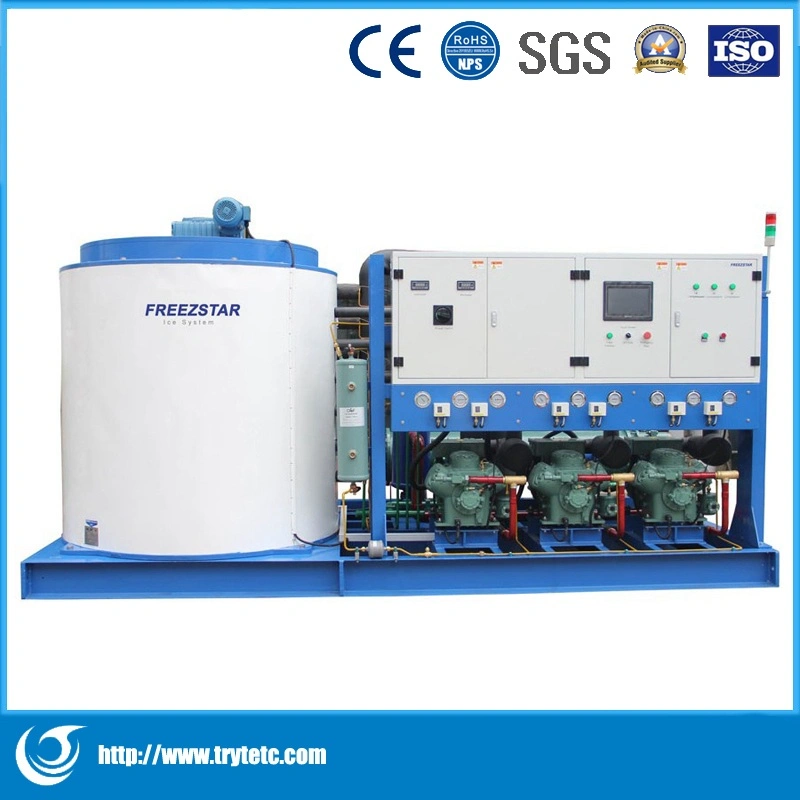 Specification:
Standard Working Condition: Ambient Temp: 25ºC, Water Inlet Temp: 16ºC
Applicable Condition: Ambient Temp: 5ºC-40ºC, Water Inlet Temp: 0ºC-40ºC
Flake Ice Thickness: 1.5-2.2mm
Refrigerant: R22/R404A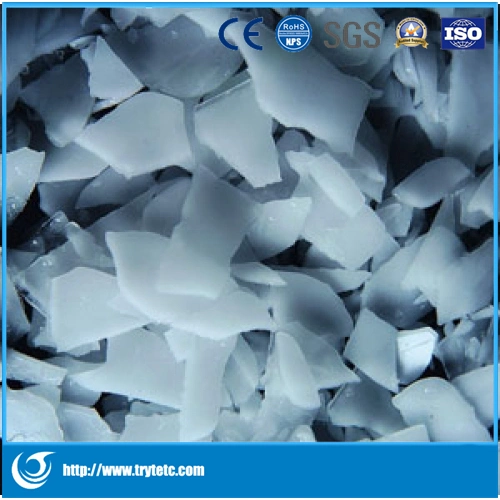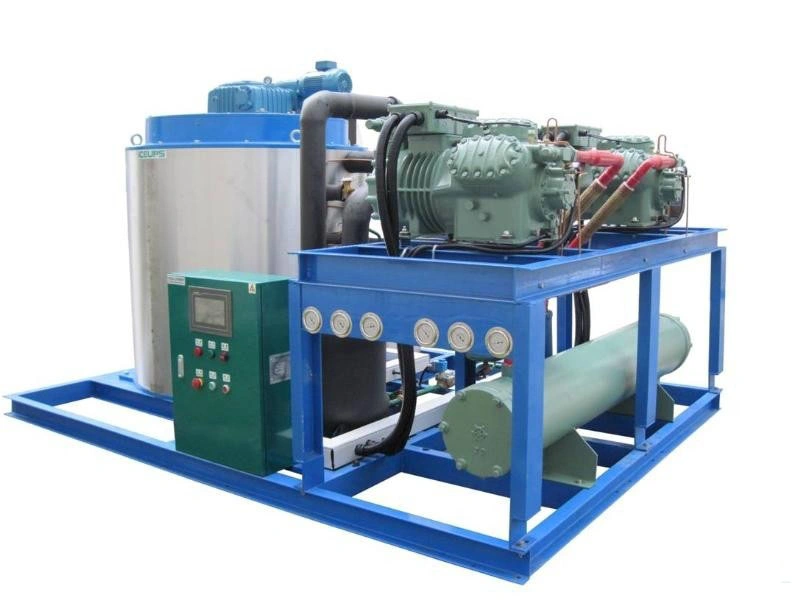 Main Parameters:
No.

Specifications

Value

01

Ice production capacity

20t/24h

02

Cooling power

127.6KW

03

Evaporation temperature

-20°C

04

Condensing temperature

38°C

05

Total installed power

77 KW

06

Compressor input power

68.9 KW

07

Reducer Power

0.75 KW

08

Ice bucket pump input power

0.75 KW

09

condensate pump input power

5.5 KW

10

Cooling tower fan input power

1.1 KW

11

Power supply

3P/380V/50Hz

12

Water pressure

0.1Mp-0.5Mpa

13

Refrigerant

R404a

14

Flake ice temperature

-5ºC

15

Flake ice thickness

1.5mm-2.2mm

16

Ambient temperature

25ºC

17

Water temperature

20ºC

18

Net weight

1.4

19

Water consumption

2*3/4"

20

Pipe over size

3820KG

21

Dimensions

4000*2100*2200
Excluding ice storage size
Packing: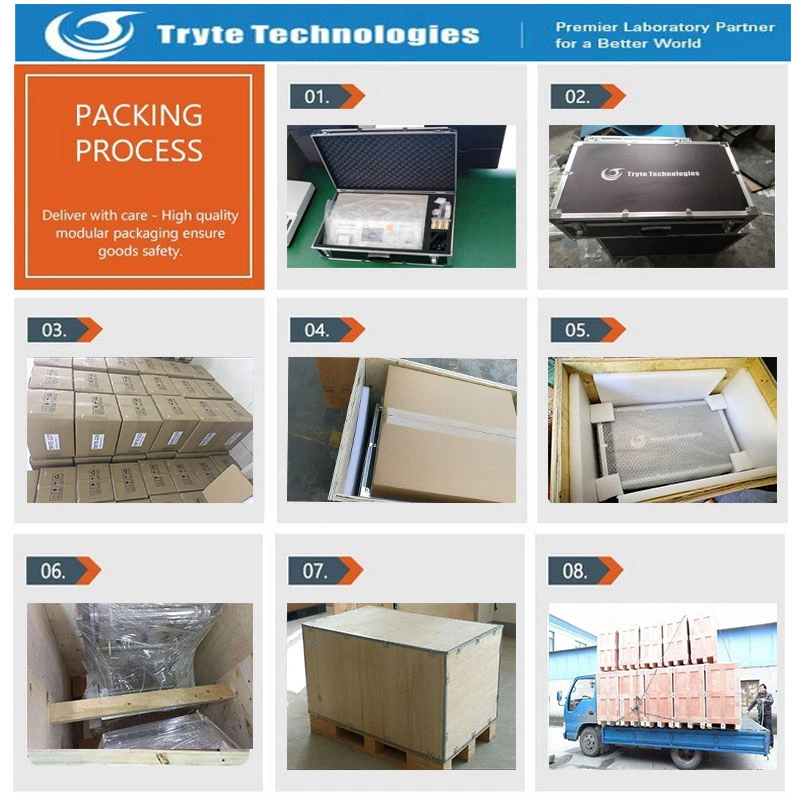 Company Information:
As a diversified manufacturer of high-tech products, it was founded in 1999, and devoted to the products, sales and technical service for various industries and fields like Energy analysis instrument, Oil, coal, steel, and geology; medical analysis and application instruments, biochemistry analyzer, elisa reader, blood analyzer,and urine; as well as laboratory application instruments,autoclave/sterilizer,freeze dryer, incubator,drying oven,balance,ICP,DRS,HPLC,gas chromatography,and spectrophotometer,meanwhile,TRYTE Technologies integrated and purchased some companies of PCB board, highway instruments at home and abroad. Our company has become the "one stop" instrument procurement service provider worthy of the name.
TRYTE technologies (TRYTE) mainly sell products by selling direct to customer, but also through distributors, resellers and manufacturer representatives, telephone sales and e-commerce sales, customers cover all over 80% of the world's countries and regions.TRYTE have solutions with rules adaptability according to the specific requirements of the design, from the instrument to some laboratories or departments.Whichever kind of solution you choose, you can fully trust it, because it is proved from 100, 00 successful results, leading development process, and decades of actual certification experience.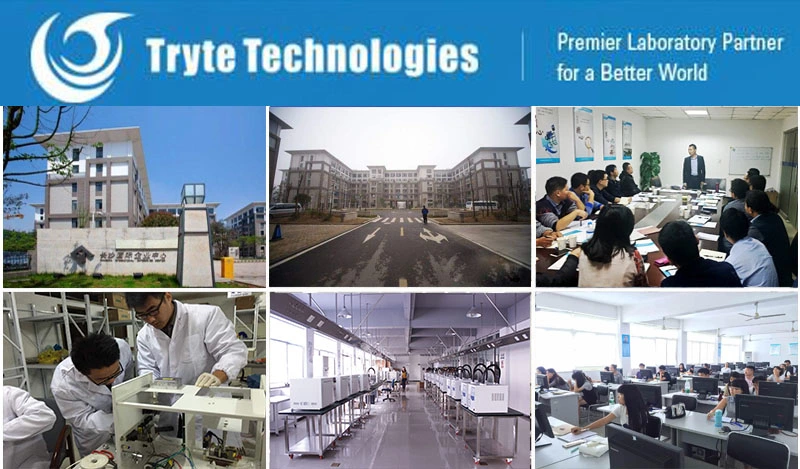 Why choose us?
1. We supply high quality products with reasonable price.
2. We are the professional manufacturer;
3. Advanced production machine;
4. Strict quality control system;
5. Ten people research&develop team;
6. We have professional sales team;