Automatic Commercial Water softener price, Industrial Water softener system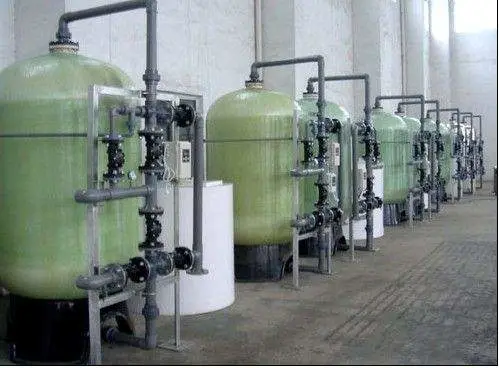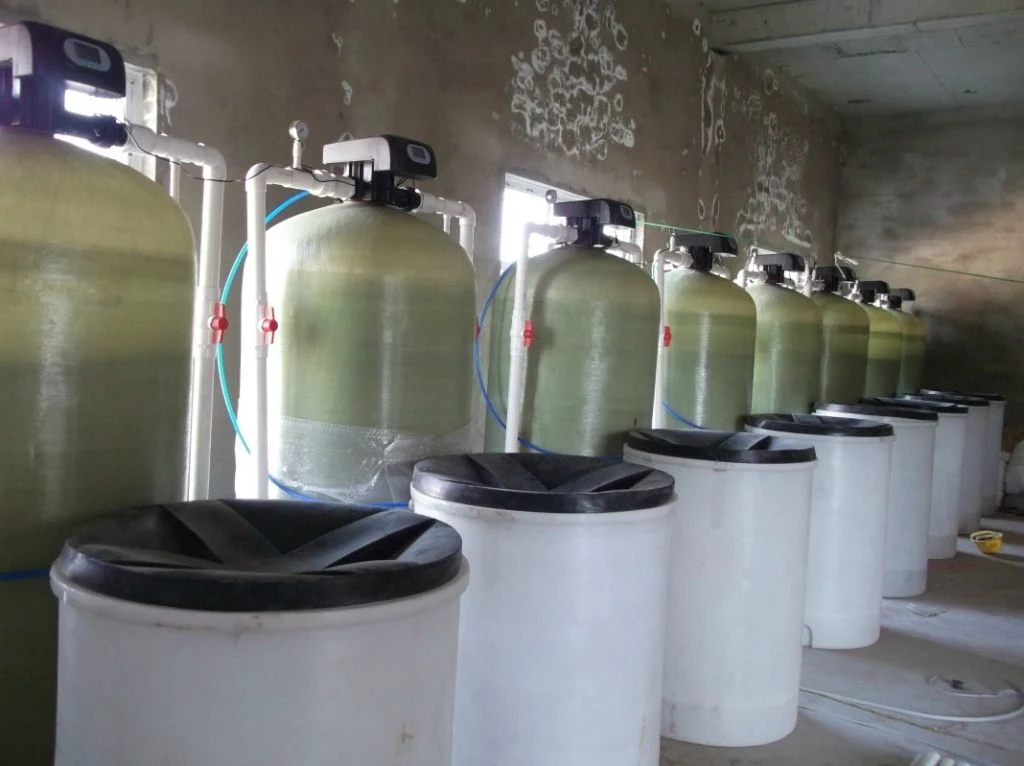 Commercial/Industrial Automatic Water Softener Introduction:
Water softening system removes the calcium and magnesium ions in the water, but it cannot reduce the total amount of salt in the water.
Water Softener Working principal:
The water softening equipment using chemical ion exchange resin, it can replace the Ca2+, Mg2+ (main component of the formation of scale). Along with the increase of Ca2+, Mg2+, the efficiency of the resin will decrease. The water softener can be regenerated after absorbing amount of calcium and magnesium ions. Regeneration process is using table salt to flush resin layer and clean up the hardness ions in the resin tank. After the regeneration, the resin restores the softening exchange function.
Operation process of general control valve: Operation, backwashing, salt absoption, slow wash, salt box, fast rising.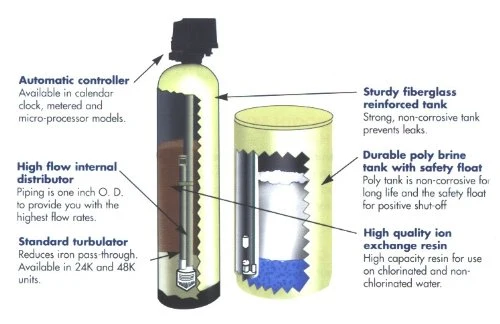 Applications:
1. Steam boilers, hot water boilers, exchangers, air conditioner, direct-fired machine.
2. Hotels, restaurant, office buidings, apartment
3. Food and beverage water treatment system
4. liquor, laundry, softening water treatment of printing and dyeing, chemical, pharmaceutical and other industries.
Water Softener Standard Features:
• Corrosion Resistant Tanks-made from fiberglass-reinforced polyester. Additional reinforcement from continuous fiberglass overwrap. Underdrain design maximizes softener's capacity, reduces pressure loss.
• Softening Media-High quality resin provides stability and uniform size for top performance and long life.
• Choice of Cycle Controllers-Regeneration cycle may be initiated by timeclock any or every day of the week. Optional meter starts cycle after preset volume of water has been softened.
• Positive Motor-Driven Regeneration Valve-Motor driven piston is reliable under severe water conditions, resists dirt, iron, turbidity.
• Automatic Brine Control-Automatically measures the correct amount of brine. A single turn of dial sets correct amount dosage and capacity.
• Brine System-Positive overfill protection. Automatic refill control is backed up by shutoff float valve to minimize chance of overflow.
Pre-Sales Service
* Inquiry and consulting support.
* Sample testing support.
* View our Factory.
After-Sales Service
* Training how to install the machine, training how to use the machine.
* Engineers available to service machinery overseas.
Successful Cases: